Joanna Moran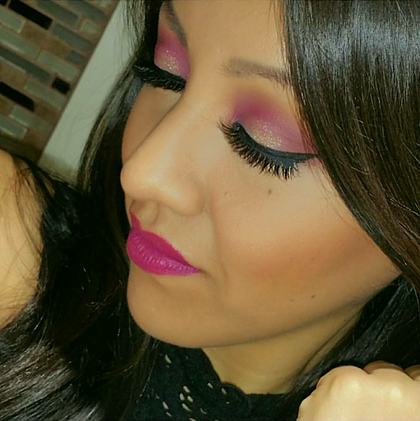 Welcome! My name is Joanna Moran. I am a passionate Freelance Makeup Artist and Eyelash Extensions Stylist from Norther New Jersey.
My greatest satisfaction about doing what I love, is having the opportunity to make my clients feel special, confident and extra beautiful. I am a firm believer that the way you feel on the inside is what you project to the world. Makeup is not the equivalent of beauty; beauty comes from within one's soul. This is why, as a makeup artist, I strive to enhance my clients features and natural beauty. To bring forth a feeling of confidence and sexiness that may otherwise be hindered by our everyday lives. To be a part of someone's special day and be able to make them look AMAZING, but still comfortable in their own skin, is the greatest pleasure of all!
I am always accepting new clients and I will always accomodate your booking to provide the best experience. I love connecting and collaborating with my clients, my fellow peers and makeup brands to come up with innovative makeup looks. I am thankful for anyone that has ever booked me, my regular clients, and all the companies that support me.
As a traveling artist, I can accomodate my client's needs by working on-site. But, I also have the option to take appointments in-studio. Whichever your preference, I guarantee a wonderful experience.. My services include makeup for: Wedding/Bridal, Engagement photos, Quinceaneras, Prom, Graduation, Photoshoots, Birthdays, or any special occasion. I look forward to being a part of your special day!.
No more posts
No more posts